We are providing Growth Marketing Services to boost your business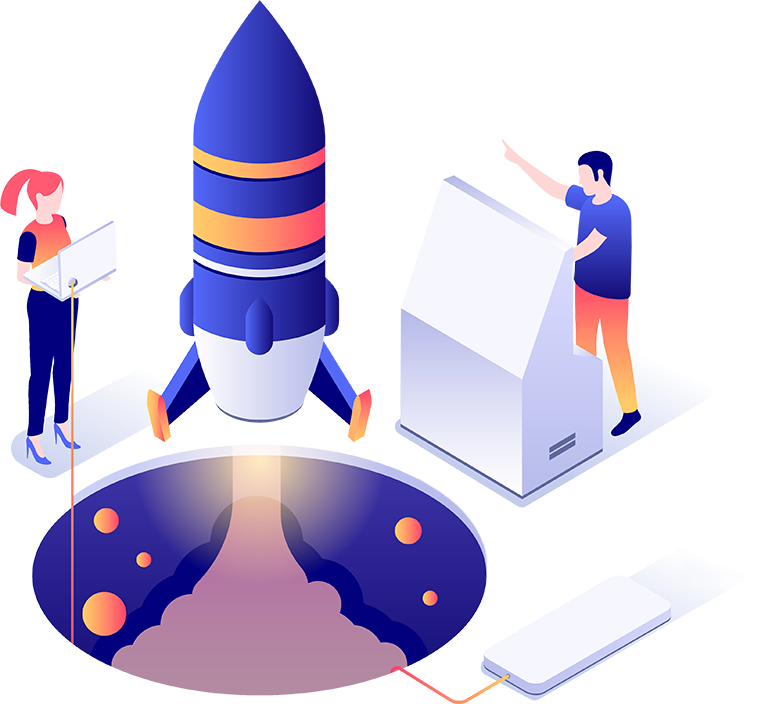 Google Ads is the most popular ad platform in the world, with over 3 million advertisers. Google Ads is a great way to get your product in front of potential customers
You can target people based on their location, demographics, and interests. If you have a website or business already, this is an easy way to promote it without paying for advertising space or time.
We have experts who can help you drive higher ROI on your ad spend

Search Ads - Conversion Focused
Reach out to a targeted audience who are searching for keywords related to your business. Strategic and targeted Search Ads optimized for qualified leads!

Display & Banner Ads, Shopping Ads
Target new consumers and stay on your audience's radar using visually-appealing display ads.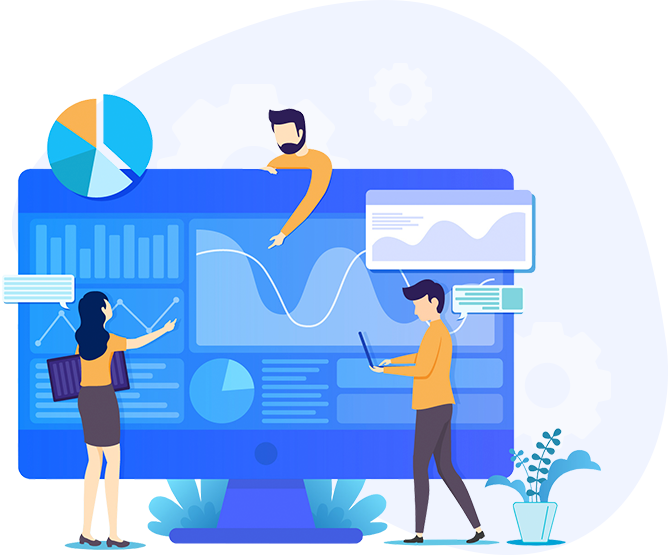 Facebook Ads are a great way to reach your target audience. They can be used for everything from promoting business, advertising events, or just connecting with friends and family. Facebook Ads are an effective marketing strategy that is easy to set up and manage.
Facebook is one of the most popular social media platforms with over 1.86 billion monthly active users, so it's no surprise that they have a powerful advertising platform too. Facebook Ads are extremely effective for businesses because they can target specific audiences based on demographics, interests, behaviors and more to send them ads that are relevant to their needs. This makes Facebook Ads an excellent tool for generating leads and sales growth.
Instagram is the fastest growing social media platform in history, with over 400 million active users. With all of this growth and popularity, it's not surprising that brands are turning to Instagram ads to reach their audience. Instagram ads are a great way to promote your business or product, but they can also be confusing. Here's what you need to know about Instagram Ads before you start creating them. *What is an Instagram ad?* An Instagram ad is an advertisement that pops up in the user's feed when scrolling through their timeline.
These advertisements come in many shapes and sizes, so it's important to choose one that fits with your brand. You could either use an image or video as your advertisement, which will then lead viewers to click on the link below the post for more information about whatever you're selling. The link should take them directly to a landing page of some kind where they can learn more about what you do.
LinkedIn is a social media site used for business networking. It has become the go-to platform for professionals, and it's no surprise that LinkedIn Ads are popular among brands looking to target this demographic. LinkedIn Ads are an effective way to promote your company and grow your business.
They're also a great way to reach people who you might not have been able to find otherwise, such as professionals in other industries or highly sought after talent. LinkedIn ads can be targeted by location, industry, job title and more so that only the right people see them and click through. By targeting these specific groups of people with relevant content, you'll be able to increase brand awareness while simultaneously finding potential new customers for your business!
Pinterest Ads are one of the fastest growing advertising platforms for small businesses. With an increase in their popularity, it is important to know what they are and how to use them. This blog post will teach you all about Pinterest Ads so you can make your ads work for your business!
Pinterest Ads allows small businesses to advertise on Pinterest with a set budget. It also provides information that can help boost their future success with other marketing outlets including Facebook, Bing, YouTube and Google's Display Network.
Youtube is one of the most popular platforms for video content on the internet. It has more than 1 billion users each month and it's only growing. With Youtube, businesses can reach a large audience by using their advertising platform to place ads on videos. These ads are seen by viewers who are interested in the product or service being advertised.
A recent study done by a research company called Ipsos found that the more teens watch Youtube, the more likely they are to buy products from advertisers. The study surveyed 1,000 people aged 13-24 and it was found that 45% of them have bought a product after seeing an ad on YouTube. This is in contrast with only 33% who had purchased something after seeing an advertisement on social media platforms like Facebook or Instagram. Even though there are many different types of advertisements (text ads, video ads, etc.), this statistic shows that not much has changed in how people view advertisements when comparing TV commercials versus online videos.

Click Funnel Strategy
Are you struggling to find the best way to convert your website traffic into leads? Clickfunnels has a solution for this. With clickfunnel strategy, you can take advantage of upsells and downsells, which will help increase your profits. It's worth the investment in time and money.

Native Advertising & Content Marketing
Native ads are a favorite among brands and businesses when it comes to effective marketing.

End to End Campaign Management & Execution
Setting up and managing your Facebook Ads, Instagram Ads, Google Display or Shopping Ads. Experts at ROI Boosters can help you choose the right channel to run your campaigns.

Remarketing (Re-targeting) Campaigns
Show your ads to high intent audience who already know about you. ROI Boosters Team specializes in Google ads as a PPC platform.

PPC Tech Stack Audit Services
Looking for ideas to improve your ads' performance? Get in touch with our ROI Boosters Now!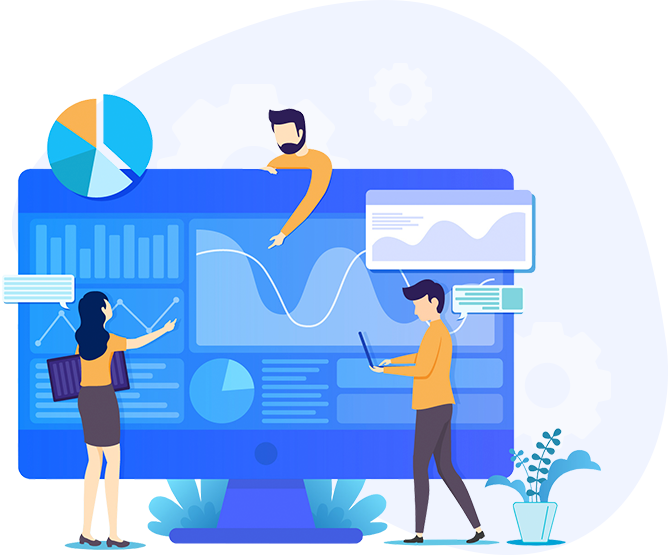 If you're like most business people, you've probably been told that you need to be using social media as part of your marketing mix. But what does that actually mean? And more importantly, how can you be sure that you're getting the most out of your social media efforts?
That's where social media marketing services come in. Our growth hackers can help you develop a strategy, create content and execute campaigns that will help you reach your business goals. So if you're ready to start using social media to grow your business, it's time to contact us.
Brand Presence on Facebook, Instagram, LinkedIn, Twitter, YouTube and Pinterest is critical for many businesses.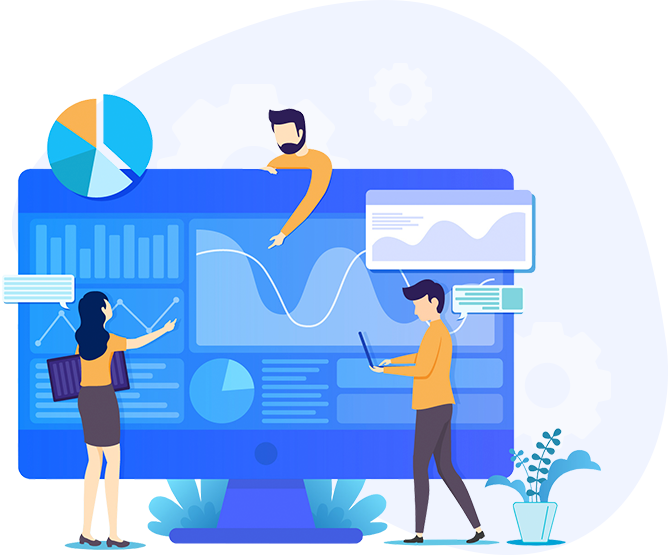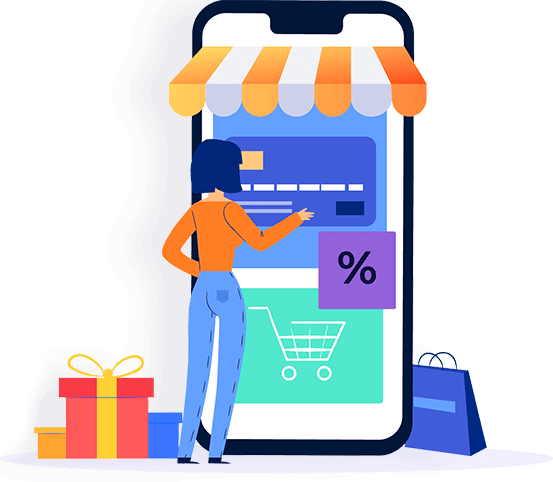 With the internet becoming an increasingly important and popular way to reach customers, companies are starting to take their marketing efforts online. One of these ways is through search engine optimization (SEO) which helps attract more visitors by making sure they enter into any searches related to your business or product pages higher than other sites on Google's SERPS page ranking system.